About Cedar Sawmill of Vermont
Swanton, VT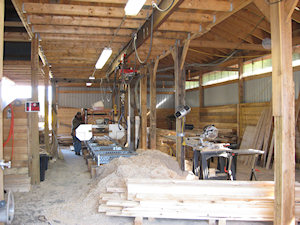 We are a family owned & operated business. The mill is owned and operated by David Rollo. We got into the cedar business because we built a cedar log home and love it so much that we thought we would like to continue to work with cedar products.
Although the company is new at operating, it has been very successful thus far. We buy all our cedar logs locally within Northern Vermont. We deal with all local loggers & truckers. We sell rough-cut & planed lumber, fence panels & components, log cabin logs, log furniture, and shavings & sawdust.
Click here for more information about our cedar products and let us know if we can answer any questions.